What is Computer Vision FAQ
There are a lot of issues that can occur with a person's vision. One of the most significant in today's screen-based working world is computer vision. This happens when a person spends a lot of time staring at a screen and is frequently seen in office workers who use computers all day. Fortunately, computer vision treatment is available. If you're in the Glendale, AZ area, and in need of eye care, Family Eyecare of Glendale is here to help. We can reduce computer vision issues and prevent them from returning in the future.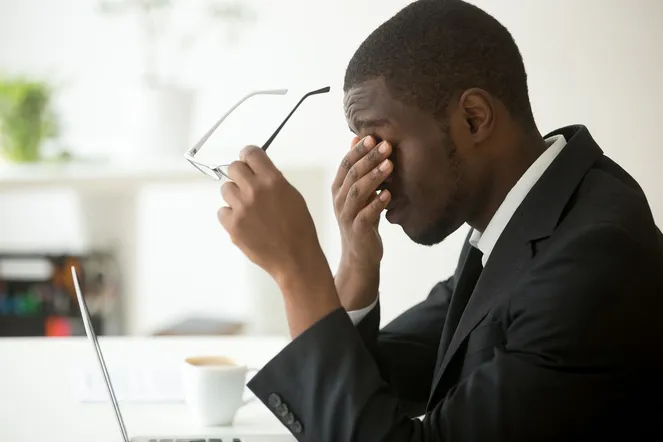 What Causes Computer Vision?
If you find yourself needing digital eye screen treatment in Glendale AZ, it could be because you work with computers frequently. People who spend a lot of time in this kind of environment also spend a lot of time searching for things like primary eye care in Glendale, or an optometrist near me, because their eyes hurt and they feel uncomfortable. The more time you spend looking at a computer screen without breaks, the higher your chances are of experiencing computer vision problems.
What are the Symptoms of Computer Vision?
An optometrist in Glendale AZ is the person to see if you think you may need computer vision treatment. If you have symptoms such as dry, itchy eyes, blurry vision, and a tired feeling in your eyes, or you're having frequent headaches, computer vision may be to blame. Searching for eye care near me can help you get the treatment you need.
How is Computer Vision Treated?
Computer vision treatment can be handled in several ways. You may want to consider digital eye screen treatment in Glendale AZ as one of your options. You don't need to keep searching optometrist near me, now that you have us on your side. Looking for an optometrist in Glendale AZ can be a thing of the past, and we can help you get the help you're looking for.
Are There Risks From Using Computers?
Your nearest optometrist can help you get the knowledge you need on issues related to computer vision. Primary eye care in Glendale is an important part of staying healthy, and it's even more valuable when you use computers a lot of the day. It's easier to take good care of your eyes when you have professionals on your side.
Reach Out for Computer Vision Treatment Today
Contact us today, at Family Eyecare of Glendale, if you're in the Glendale area and struggling with computer vision symptoms. Call us today at (602) 843-2900 for more information or to schedule an appointment with our eye doctor.